Arthur W. Hahn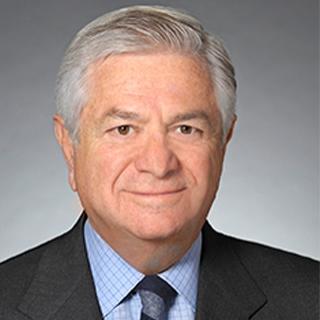 Arthur W. Hahn
Position
Trustee
Job Title
Special Counsel, Katten LLP
Arthur W. Hahn is global co-chair of Katten's Financial Services practice and a member of the firm's Board of Directors. He represents major international banks and brokerage firms, international equity and commodity exchanges, and clearinghouses and technology companies in connection with their regulatory, business and litigation needs.
An experienced counselor to financial institutions, Hahn represents his clients' interests whether he is interfacing with exchanges, supervising regulatory compliance, advising on principal trading and sales practices issues, or overseeing litigation and enforcement matters. He provides valued guidance on business structuring and strategy, trading rules, technology initiatives, cross-border U.S. Securities and Exchange Commission (SEC) and U.S. Commodity Futures Trading Commission (CFTC) licenses, and international insolvency issues. In addition, Hahn counsels companies regarding capital formation and mergers and acquisitions.
His clients include the LCH.Clearnet Group, Bank of New York Mellon Corporation, The Mexican Derivatives Exchange (MexDer), Barclays and CalPERS. Hahn also provides experienced counsel on legal issues involving high-frequency trading. He is regularly involved in enforcement matters and securities litigation and is a certified mediator, focusing on resolving financial instruments and markets disputes. He is a sought-after lecturer and author on subjects relating to all facets of financial services.
As a member of the Board of Directors of the Futures Industry Association, Hahn is involved in rulemaking and policy discussions involving industry leaders, regulators and legislators. 
Hahn has served as an Institute Trustee since 1989.