Gary A. DeWaal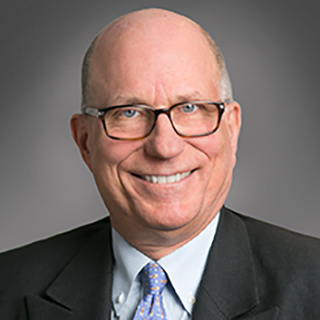 Gary A. DeWaal
Position
Vice-Chairman
Job Title
Special Counsel, Katten Muchin Rosenman LLP
DeWaal is an attorney and focuses his practice on financial services regulatory matters.  He counsels clients on the application of evolving regulatory requirements to existing businesses and structuring more effective compliance programs, as well as assists in defending and resolving regulatory disciplinary actions and enforcement matters.  Gary also advises buy-side and sell-side clients, as well as trading facilities and clearing houses, on the developing laws and regulations related to cryptocurrencies and digital tokens.
Previously, DeWaal was a senior managing director and group general counsel for Newedge, where he oversaw the worldwide Legal, Compliance, Financial Crimes Prevention (including AML) and Regulatory Developments departments. He also worked for the U.S. Commodity Futures Trading Commission's Division of Enforcement in New York. For several years, DeWaal taught a course in derivatives regulation as an adjunct professor at Brooklyn Law School. He currently serves as a practitioner faculty and mentor for the State University of New York Buffalo Law School's New York City Program on Finance & Law.
DeWaal is frequently quoted in the media for his thoughts on the international financial services industry and has published numerous articles on futures and securities industry issues. He regularly lectures or appears as a speaker at futures and securities industry conferences or in training sessions for international regulators. DeWaal is the sole author and publisher of Bridging the Week, a blog addressing issues in the financial services industry.
DeWaal has served as an Institute Trustee since 2013.