Mary Ann Burns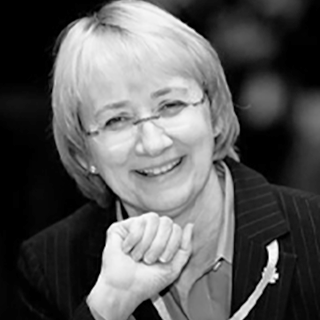 Mary Ann Burns
Position
Futures Industry Expert and Consultant
Job Title
Trustee
Mary Ann Burns is an entrepreneur, public relations professional, and retired derivatives industry executive. She retired in 2016 as the Executive Vice President & Chief Operating Officer of the FIA — a global trade organization for the futures, options and centrally cleared derivatives markets. Burns worked at the FIA for 23 years and left to head marketing and distribution for her family-owned craft brewery. However, her strong commitment to the financial industry endures, as she continues to be a respected advisor in the development of training programs for the derivatives professionals.
Burns began her career in the futures industry as a research assistant, eventually becoming a marketing associate with futures broker Heinold Commodities. After serving for several years, she left the firm to start her own company, Burns & Company, whose clients included futures firms and the MidAmerica Commodity Exchange. It was during this time that she was hired to help create the first FIA Expo held on the CME floor in 1985, and as an annual futures industry event, continues to draw thousands of attendees and industry leaders.  In 1993, Burns moved to Washington, DC to head FIA's  communications and assumed a more prominent role working with financial industry firms to address critical issues by actively engaging with the community through extensive participation in working groups, committees and divisions. She helped to develop the industry's response to a number of challenges including 9/11 and MF Global, etc.
During her career, Burns also spearheaded the creation of FIA Tech — the for-profit company created to help the derivatives industry face common issues and develop solutions through offerings such as eGAINS, eGUS and eRECS.  She also served on the executive committees of the FIA Principal Traders Group and the FIA European Principal Traders Association. In 2016, she was instrumental in steering the merger between Futures and Options Association (the principal European industry group) and Futures Industry Association, now known as FIA. 
Burns was inducted into the FIA Futures Hall of Fame in 2017.  She was appointed as an IFM Trustee in 2022.