Gary A. DeWaal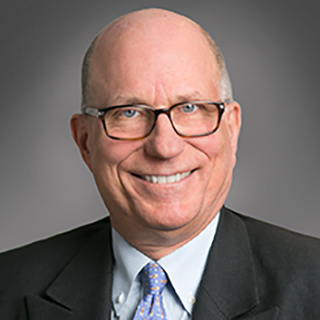 Gary A. DeWaal
Position
Senior Counsel Financial Markets & Funds, Katten Muchin Rosenman LLP
Job Title
Vice Chairman
DeWaal brings substantial experience from both industry and government to his practice counseling clients on exchange-traded derivatives and cryptoassets. He advises a worldwide client base on transactional and regulatory matters relating to those and other complex financial products.
Previously, DeWaal was a senior managing director and group general counsel for  the world's largest exchange-traded derivatives broker, where he oversaw the worldwide Legal, Compliance, Financial Crimes Prevention (including AML) and Regulatory Developments departments. He also served as a senior trial attorney for the U.S. Commodity Futures Trading Commission's Division of Enforcement in New York.
DeWaal previously taught derivatives regulation as an adjunct professor at Brooklyn Law School. He currently serves on the faculty of the State University of New York Buffalo Law School's New York City Program on Finance & Law. He regularly speaks internationally at financial services and cryptoasset-themed conferences and is the author of Bridging the Week, the multi-award winning and internationally followed blog covering the financial services industry.  He was inducted into the FIA Futures Hall of Fame in 2013.
DeWaal has served as an Institute Trustee since 2013 and serves as Viice President.